Problematic youth group involvement as situated choice
testing an integrated condition-controls-exposure model
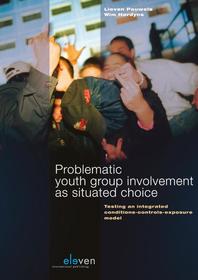 Voorzijde

Achterzijde

ISBN: 9789462365933
Uitgever: Eleven international publishing
Verschijningsvorm: Paperback / softback
Auteur: Lieven Pauwels & Wim Hardyns
Druk: 1
Taal: Engels
Verschijningsjaar: 2015
NUR:
The present study deals with young adolescents' involvement in what is generally referred to as a problematic youth group. This book develops an overarching metatheoretical framework that is useful for the development and testing of integrated models. The authors describe an integrated Conditions-Controls-Exposure model and present descriptive and theorytesting analyses. Special attention is paid to the end-to-end integration of the micro ecological setting, social controls (social bonds, monitoring, school social bond), personal controls (moral beliefs, locus of control and self-control), and the situational context. The implications of the findings for future research are discussed.