Mark Manders reference book
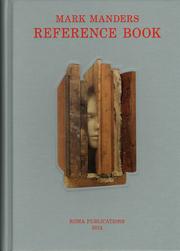 Voorzijde

Achterzijde
41,15
Met 5% studentenkorting
Voor 39,09
i
ISBN: 9789077459867
Uitgever: Idea Books B.V.
Verschijningsvorm: Hardback
Auteur: Mark Manders, Nickel van Duijvenboden & Maria Barnas
Druk: 1
Pagina's: 536
Verschijningsjaar: 2012
NUR:
Dutch artist Mark Manders - who will represent the Netherlands at the 55th Venice Biennale in 2012 - was awarded the Heineken Prize for Art 2012. The jury praised him "for his ability to create a personal world with a distinct visual language that both intrigues and becomes fixed in the memory." On the occasion of this award, Roma Publications compiled this almost encyclopedic book which covers Manders' entire oeuvre from the late 1980s until the present. It contains facsimiles of the artist's publications and a focus on a large number of recent, never-published works.