The Witches of Bruegel
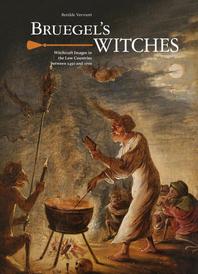 Voorzijde

Achterzijde

ISBN: 9789076297606
Uitgever: Exhibitions International
Auteur: Renilde Vervoort & Dries Vanysacker
Pagina's: 136

In 1565, the Antwerp printmaker, publisher and dealer Hieronymus Cock issued two prints that have determined the image we have of witches even today. The prints were designed by Pieter Bruegel the Elder and were widely circulated, both within and outside the Low Countries. For many generations artists drew their inspiration from Bruegel's example by repeating and adding to it. Witches as we know them, flying out of their chimneys on broomsticks while a cauldron bubbles in the hearth and a cat warms itself by the fire, are unthinkable without Bruegel's prototypes.
More than 150 Dutch and Flemish scenes of witches have survived - an output unmatched anywhere else in the world. You will discover impressive paintings, manuscripts, prints and drawings. This catalogue offers a view on rare archival documents and manuscripts with the earliest depictions of witches, and highly detailed paintings of their Sabbaths by Frans Francken and David Teniers the Younger.
Renilde Vervoort, who obtained her doctoral degree with a dissertation on the subject in 2011, outlines an exciting image of witches in art on the basis of paintings, prints, sketches, contemporary treatises, pamphlets and literary sources, court proceedings and demonological manuals.