Famous Japanese Prints Series Hiroshige's journey
in the 60 odd provinces
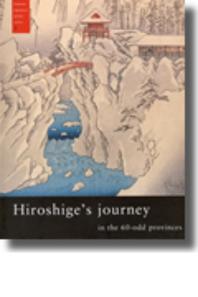 Voorzijde

53,41
Met 5% studentenkorting
Voor 50,74
i
ISBN: 9789074822602
Uitgever: HOTEI Publishing
Verschijningsvorm: Paperback / softback
Auteur: Marije Jansen
Druk: 1
Pagina's: 175
Taal: Nederlands
Verschijningsjaar: 2004
NUR:
Utagawa Hiroshige (1797-1858) designed a series of 70 landscapes depicting the provinces of Japan between 1854 and 1856. It was the first of a number of sets from the highly productive years of his later life. The designs comprising Famous places in the 60-odd provinces (Rokuju yoshu meisho zue) are taken from all corners of Japan. Designs published before this series had already depicted the famous routes between Edo and Kyoto, the Tokaido and the Kisokaido, and various well known locations such as the famous waterfalls, Lake Omi and the Jewel Rivers, but a series on such a grand scale devoted to the provincies was a novelty. It evidently met with critical acclaim as the publishers Koshimuraya Heisuke issued several editions.
In this study, the author Marije Jansen briefly discusses Hiroshige's life and the formal aspects of this series. Jansen takes as her point of departure the set in possession of the German collector Gerhard Pulverer, which is generally acknowledged to be a superb example of a first edition, and compares this series to a number of other sets in public and private collections. The detectable printing variations in each design are carefully analysed, making this an indispensable tool for collectors.