Japanese erotic prints / druk 1
Shunga by Harunobu and Koryusai
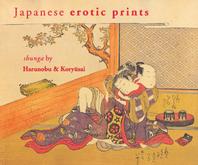 Voorzijde

44,70
Met 5% studentenkorting
Voor 42,47
i
ISBN: 9789074822374
Uitgever: HOTEI Publishing
Verschijningsvorm: Paperback / softback
Auteur: I. Klompmakers
Druk: 1
Pagina's: 160
Taal: Engels
NUR:
This title presents a ravishing selection of shunga by the first full-colour woodblock-print masters: Harunobu and Koryusai. The prints used for this book are of a remarkable quality, their radiant colours perfectly preserved by the albums in which they were kept. The first volume in a series on erotic prints by famous Japanese woodblock-print artists, this book contains a detailed general introduction to the genre of shunga. In addition to a description of the historical and cultural settings of the prints, it focuses in particular on the locations and interiors where the erotic action takes place.