The colregs guide + Plastic Sheet + Brochure / druk 6
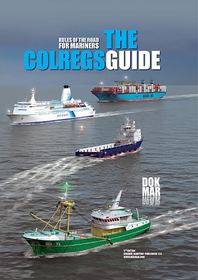 Voorzijde

35,00
Met 5% studentenkorting
Voor 33,25
i
ISBN: 9789071500312
Uitgever: Dokmar Maritime Publishers BV
Verschijningsvorm: Hardcover
Auteur: Klaas van Dokkum
Druk: 6
Pagina's: 192
Taal: Engels
Verschijningsjaar: 2016
NUR:
The "Regulations for Preventing Collisions at Sea", in short, the "Traffic at sea" should by any user of the sea to be used.
The rules themselves and certainly the interpretation must be uniform for all of them, regardless of one's education and whether it is on a surfboard or a supertanker.
By using this book of photographs and computer graphics the meaning of navigation lights for different types of ships is very quickly apparent.
Rapidly one can make himself any fallback rules own, aided by a top view and a view from the bridge of the ship concerned.
The book is very useful for self-study at all levels of the relevant training. Also for pleasure, it is an ideal tool with which one in a short time the meaning and content of navigation lights and alternate rules can make your own.