Cinema futures: Cain, Abel or cable? / druk 1
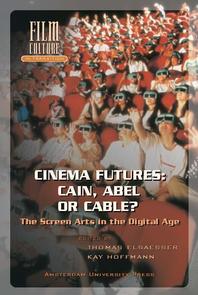 Voorzijde

41,99
Met 5% studentenkorting
Voor 39,89
i
ISBN: 9789053563120
Uitgever: Amsterdam University Press
Verschijningsvorm: Paperback
Auteur: T. Elsaesser & K. Hoffmann
Druk: 1
Pagina's: 312
Taal: Engels
Verschijningsjaar: 1998
NUR:
In the late 1960s, the cinema was pronounced dead. Television, like a Biblical Cain had slain his brother Abel. Some thirty years later, a remarkable reversal: rarely has the cinema been more popular. And yet, rarely has the cinema's future seemed more uncertain. Cinema Futures: Cain, Abel or Cable? presents a careful and forceful argument about predictions that tend to be made when new technologies appear. Examining the complex dynamics of convergence and divergence among the audio-visual media, the authors are realistic in their estimate of the future of the cinema's distinctive aesthetic identity, and robustly optimistic that the different social needs audiences bring to the public and domestic media will ensure their distinctiveness, as well as the necessary openness of cultural meaning and creative imput. The chief contributors include producers, historians, critics and journalists from several countries, creating a lively volume, rich in information and case studies, useful to media students and film scholars, as well as to anyone interested in better understanding the momentous changes transforming our worlds of sound and image.