Reflection
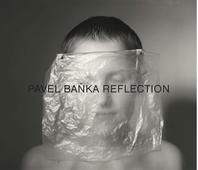 Voorzijde

ISBN: 9789053308820
Uitgever: Schilt Publishing B.V.
Verschijningsvorm: Hardcover
Auteur: Pavel Banka
Druk: 1
Pagina's: 160
Taal: Engels
Verschijningsjaar: 2016
NUR:
"In 1985, Pavel Banka's photographs reached viewers in the United States through an issue of the German magazine Album. Perhaps this is where I first saw the memorable photograph of the reclining nude with a thin metal wire arching from her navel to a metal band on her forehead. With her eyes closed and her back arched, she seems to be in a trance or in ecstasy. The wire and the light behind her suggest a field of energy radiating from the curving terrain of her body. In this image, and in other pictures in this series, where Banka collaborated with Czech jewellery artist Vratislav K. Novák, the human body serves as a stage for enigmatic dramas. There is no pretense that the photographer has documented found realities. Clearly invented and staged, the pictures visualize dreams, or literary illusions, such as the reference to the Swift's country of Lilliput evoked by a tiny ladder resting on a sleeping woman's forehead in Ladder (1986). As Banka wanted to be a writer before he was a photographer, his empathy for fiction and poetic imagery is not surprising.
[...]
Throughout his career, Banka's photographic series have alternated between imagined and found
Spiritual Spaces are a mature artist's successful realization of investigations first pursued fifteen
years earlier when Banka also sought to animate plain, interior spaces. In a series titled Doubts,
Banka more actively imposes his vision by selectively placing long narrowed panels of glass and
mirrors in rooms that are without furniture or people. The plain domestic spaces are deconstructed
by conflicting sources of light and shadow and by the vertical bands of reflections created by the
mirrors and glass that slice through the interiors. Images of trees and plants from the exterior
enter the interior; perspectives shift, and solid surfaces are dissolved by the light flickering across
walls and floors. These early pictures are fascinating and beautiful, and as with Banka's other
early photographic series, the photographer's hand in their invention is clear."
Extract from the essay Pavel Banka - Haunting Duality by Anne Wilkes Tucker, Curator, Museum
of Fine Arts, Houston, USA.
If we tried to imagine Pavel Banka's creative life as a photograph, its inherently transient nature
would probably show very soon. There would be a steady stream of portraits, staged figurative
actions, spaces artificially created by the artist himself, images verging on the abstract, as well as
landscapes and interiors with a spiritual dimension. Such an imaginary picture would then suggest
a host of frameworks within which Banka's work might be arranged, based on various inner and
external criteria - just as the motive of the frame itself keeps recurring throughout Banka's work. A
biographical angle would show that ever since his beginnings as a self-taught photographer, Banka has retained his determination to search and invent, thus keeping at bay any danger of artistic stagnation, while always putting new approaches to the test. Within the framework of Czech photography, Banka's place would be somewhere behind the founding father figure of Jan Sudek, whom he also references in his early works, and alongside Jan Svoboda, with whom he also shares an interest in the work of renowned Czech glass and jewellery artists. In Banka's nudes and some of the portraits, we can also find traces of another giant of Czech photography, František Drtikol. Just as with Drtikol, Banka's main objective is not creating a mere image of the subject, but rather constructing a photographic picture, where the photographed figure or face act only as a fully integrated, yet at the same time provocative, part of the whole. In Banka's photographs, a piece of jewellery does not function as a mere decoration of the model but rather as an extension of their body and an expression of their mood. With each small prop, the spatial dimensions and inner meaning of the portrait shift.
Another framework is constructed virtually from within, and it delineates the various periods or
areas of interest within Banka's work. The monograph which is being put together and which
focuses (mainly) on Banka's early work is divided into three such areas, entitled Construction,
Figuration, and Abstraction. The title Construction refers to the way an image is constructed by
light. Banka photographs panels of mirrors placed in a landscape, he opens windows, thus
reflecting and focusing the view into the interior. The mechanisms of light shining through or being
reflected, as captured in Banka's photographs refine both the vision and the awareness of space. As Anne Wilkes Tucker puts it, each one of Banka's photographs simultaneously facilitates
recognition while undermining the faithfulness of the medium. In his kinetic, phased figurative
pictures, Banka's wife, his daughter, or he himself then become the protagonists of a few-second
long photographic actions: a simple movement creates a sequence, interconnecting personal and
general levels. Other photographs play out almost on the surface so to speak. The term Abstraction is not used to suggest the notion that images lose their descriptiveness - rather, they shed the shackles of exact contours, becoming blurry and gaining evocativeness. In his experiments with exposure length, the immediate moment of a picture being taken is enriched by the time frame of the past as well as of the possible, just as Banka himself seems to suggest when he speaks of 'recollections' and 'imaginations'.
Pavel Banka was born in 1941 in Prague, and has had several creative "lives", which have
intermingled for decades. As a photographer and as a teacher and a mentor in the Czech Republic, United States and United Kingdom, he has influenced generations of artists. He is also known as a curator, writer, and the founder of the popular photography magazine FOTOGRAF. His work is held in many collections including: Musée de la Photographie, Charleroi, Belgium; George
Eastman House, Rochester, New York, USA; Art Institute of Chicago, USA; Paris Audio Visual,
France. His photographs have been exhibited in galleries and festivals all over the world.