Grey Matters 7 - An Incomplete History
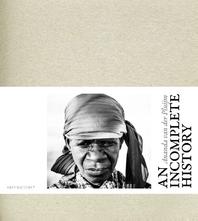 Voorzijde

Achterzijde

ISBN: 9789053308592
Uitgever: Schilt Publishing B.V.
Verschijningsvorm: Paperback
Auteur: Ananda van der Pluijm
Druk: 1
Taal: Engels
Verschijningsjaar: 2015
NUR:
An Incomplete History is a reflection of what's left after erosion has hit a life. Soil is the earth's fragile skin that anchors all life. When this soil slips away, a life crumbles, a family falls apart and memories start to fade.
Ananda uses photography to reconnect with her surroundings and to find her bearings. Her previous series, Martin, were an attempt to reconnect with her half-brother, whom she hadn't seen for ten years. This new work, An Incomplete History, explores her feelings of absence after her father, whom she had not seen for a long time, died. Having only one object, a fossil, to remember him by, she set out to lay bare the remains after erosion affected a family in Tanzania. At a site of historical and archeological importance, she looked through a magnifying glass into what it means to be connected to land and family. Crafted as a love story, the book shows the cruel effects of erosion on belonging and family life, knowing that life goes on.
Ananda van der Pluijm (1980) is a Dutch photographer and visual artist based in Amsterdam. Her graduation project for the Amsterdam Photo Academy, Martin, won 3rd Prize Observed Portraits Stories at World Press Photo 2013 and was selected as a finalist for the Getty Portrait Prize. She
also holds an MA in Cultural Studies. Ananda started using photography in 2009 as a means to make contact with her surroundings, during her rehabilitation after developing Guillain-Barré syndrome, an autoimmune condition. Her experiences inspired her to focus on human relationships, loneliness and creating new connections with photography. Her work is an ongoing research on how the medium can be used to connect - conceptually, thematically and technically. From the beginning, she has been creating personal, intimate stories and portraits with sensitivity,
compassion and respect. Ananda is currently working on several projects within her theme, and continues to shoot the stories that touch her.