Iowa, Ohio / druk 1
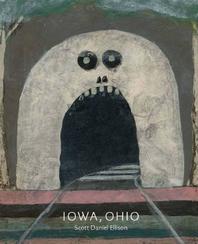 Voorzijde

Achterzijde

ISBN: 9789053308226
Verschijningsvorm: Hardcover
Auteur: Scott Daniel Ellison
Druk: 1
Pagina's: 80
Taal: Engels
NUR:
Scarecrows and creatures both real and imagined are set in
landscapes that may bring to mind an old horror film set left
abandoned or a place that exists only when you walk to the end of
a long dirt road. In Iowa, Ohio, Scott Daniel Ellison (b. 1973) creates
a storybook world where the viewer is often placed in an uncertain
or precarious situation, the darkly humorous works are often sparse
and enigmatic, suggesting but never completely offering extended
narratives. The collection of paintings featured in Iowa, Ohio are
drawn mostly from his childhood memories in rural upstate New York.
Scott Daniel Ellison's paintings
have been shown extensively in New
York City as well as abroad. Most
recently his work has been featured
in Dazed and Confused and the
renowned art journal Esopus. Ellison
was also rewarded with a solo show at
Pulse, Miami in 2010 and a Fellowship
in painting from the New York
Foundation for the Arts in 2012. He is
currently represented by CLAMPART
in New York City.
Magical Thinking is a not-for-profit publishing and educational
initiative founded by Joshua Lutz and Tara Cronin in 2010. Its
commitment to furthering our understanding of the importance of how
images function revolves around a programme of books, exhibitions
and educational workshops.