Democratic desert / druk 1
the war in Syria
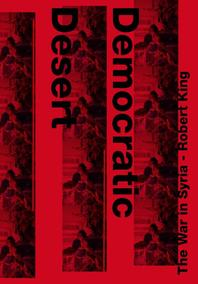 Voorzijde

ISBN: 9789053308189
Verschijningsvorm: Hardcover
Auteur: Robert King & Anthony Loyd
Druk: 1
Taal: Engels
NUR:
Since February of 2012 Robert King has documented an
unprecedented tragedy of the blatant targeting of civilians and
hospitals by the al-Assad regime as well as a number of other serious
human rights violations and war crimes. As the conflict is entering its
third year there has been little if any international support from
democratic leaders to end the killing despite the fact that over
100,000 Syrians have been killed, and over 28,000 that have gone
missing. 4.5 million Syrians are displaced within their country and
over 1.5 million Syrians are now refugees in neighbouring countries.
"As a photographer it is not my job to aspire towards aesthetically pleasing
images of war that are palatable to the public or the photographic
community. Many viewers find it easier to condemn the image maker
rather than the perpetrators of war crimes against humanity."
Democratic Desert is the first comprehensive photo journalistic book
about the war in Syria. Robert King entered the country when almost all
conflict photographers had left, and he stayed. Therefore King is the
only photographer able to show us what really happens there. This book
shows a gruesome story without any constraint. It contains a DVD with
a forceful documentary film made by King during his stay in Syria.