Unspoken / druk 1
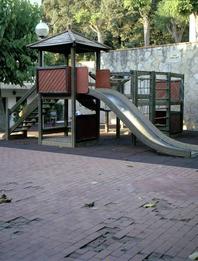 Voorzijde

Achterzijde

ISBN: 9789053308141
Verschijningsvorm: Hardcover
Auteur: Lorena Ros
Druk: 1
Pagina's: 128
Taal: Engels
NUR:
'Unspoken reveals the stories of adult men and women, all survivors of childhood sexual abuse perpetrated by people from their own environment. They range in age and come from different backgrounds in four countries: Spain, France, United States and Mexico, though it could apply to any other country. Officially, statistics state that in Western countries 25% of women and 13% of men have been victims of sexual abuse by adults before they reach the age of seventeen.
Even though abuse is so prevalent and widespread, speaking out about child sexual abuse remains a taboo in Western societies. There is such a great deal of shame surrounding child sexual abuse, that victims are silenced and often re-traumatized. The disturbing nature of abuse has been exposed in the media but the stories often highlight the sensationalistic elements or simply present cold and hard statistics, often detrimental to breaking the taboo of silence.
In Unspoken, I've taken a very different approach to telling the stories of these adult survivors, an approach that was guided by the process itself, and my own experience of surviving abuse. By using the stories of survivors I want to help break the taboo of silence and shame. They were victims as children but now they see themselves as survivors, no longer stuck in the trauma. They shared their stories with me in order to encourage others to break their own silence and help break the power of the taboo, which only perpetuates the original abuse.
Over the course of six years, I have built close relationships with the individuals whose stories comprise this project. I took a series of portraits of them, interviewed them and recorded their testimonies. They shared their private world and recalled the traumatic experiences that took place many years ago. I photographed the places and the triggers that the survivors relate to the traumatic event, capturing their memories. In some cases, survivors invited me to photograph the actual places where the abuse occurred; other times I photographed other elements that triggered their memories such as an object or a place that they relate to their childhood trauma.'
Lorena Ros was born in Barcelona in 1975. She graduated with a degree in Humanities and Literature from the University Pompeu Fabra in Barcelona and later did a postgraduate in photojournalism at the London College of Printing. She soon started work on her ongoing project focused on illegal immigration, that took her first to Spain and then to Nigeria where women are trafficked into Europe. With this work Ros won several awards, as the World Press Photo, Care International award and the Amnesty International One world Media Award.
In 2005 she was selected to participate in the Joop Swart Masterclass held by the World Press Photo Foundation where she presented a series of portraits of sexually abused child survivors. This series won numerous awards, including a World Press Photo Award, and an Honorable Mention in the American Photographer of the Year. In 2008 Ros was awarded the Getty Grant for Editorial Photography to complete her body of work on survivors from child sexual abuse.
Ros currently lives in Brooklyn, New York and is represented by Institute.
www.schiltpublishing.com