Next /
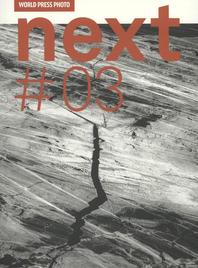 Voorzijde

Achterzijde

ISBN: 9789053308042
Uitgever: Schilt Publishing B.V.


Schilt Publishing and World Press Photo continue this series with Next #03. The following twelve photographers were chosen to take part in the 2013 masterclass:
Evgenia Arbugaeva, Russia
Fatemeh Behboudi, Iran
Arnau Blanch Vilageliu, Spain
Peter Dicampo, USA
Maika Elan, Vietnam
Edouard Elias, France
An-Sofie Kesteleyn, Belgium
Diana Markosian, Russia/USA
Ali Noureldine, Palestinian Territories
Dina Oganova, Georgia
Maria Turchenkova, Russia
Veejay Villafranca, The Philippines
In preparation for the masterclass meeting in November, the participants will execute a photo essay on a theme, which for this year is "Hope".
Since 1994, the Joop Swart Masterclass has brought together some of the finest young photographers from around world, and leading professionals in the fields of documentary photography and photojournalism. It offers a focused, intimate and reflective learning experience to young photographers, aiming to foster their intellectual, artistic and professional growth. The Joop Swart Masterclass holds prime position among the seminars, debates and other educational programs regularly organized within the World Press Photo Academy. It is named after the foundation's late chairman, who was a passionate supporter of young photographic talent.