I belong Jarra / druk 1
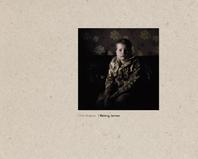 Voorzijde

ISBN: 9789053307809
Verschijningsvorm: Hardcover
Auteur: Chris Harrison
Druk: 1
Taal: Engels
Verschijningsjaar: 2012
NUR:
"I have forgotten the language of my fathers and have not yet learned the language of my children.
I live in a foreign country, I am an immigrant, I live in a yellow house in the woods in Oslo with my family.
I was born and brought up in a tough industrial town on the south bank of the Tyne, Jarrow, I call it Home.
My mother and father are getting on and moving out, cutting me adrift with no way back. Combined with an incoming Tory government that seems determined to wreck what they missed in the 80s and I have been forced to think about who I am and where I belong.
I am photographing my hometown and the people I know there, to try and establish how much of where I am from determines who I am. Why I can't let go? What makes Jarrow so special? It has a history going back to Roman times. The Venerable Bede was a Jarra Lad and the Jarrow Hunger March is world famous. None of which makes it special to me.
For me it is something intangible. Jarrow is a place that exists more in my imagination than in fact, it's a collection of stories and I am an unreliable narrator. If photography turns reality into metaphor then I am trying to photograph the metaphors.
Hopefully by photographing my home, a place I know intimately, I can show something what we all recognize. As L.P. Hartley said: 'The past is a foreign country: they do things differently there'."
Design: Maria Saetre, Commando Group, oslo