Integrated Sustainable Design
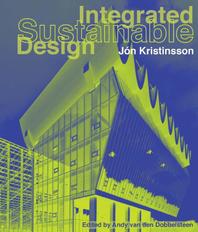 Voorzijde

Achterzijde

ISBN: 9789052694085
Verschijningsvorm: Paperback
Auteur: Jon Kristinsson
Druk: 1
Pagina's: 312
Taal: Engels
NUR:
Jón Kristinsson (Reykjavik, 1936) is the godfather of sustainable building in the Netherlands and probably elsewhere in the world. Already in the 1970s and 1980s he invented and applied designs and technology that still to date are unequivocal in the built environment. With the completion of his masterpiece, Villa Flora (Venlo, 2012), Kristinsson again sets the benchmark for sustainable architecture. This abundantly illustrated book guides the reader through Jón Kristinsson's vision, theory, technological innovations, plans for infrastructure and cities, ideas and of course his integrated sustainable design.