The art of Nietzsche / druk 1
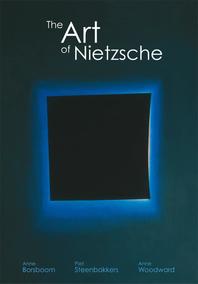 Voorzijde

Achterzijde

ISBN: 9789051799729
Uitgever: Gopher
Verschijningsvorm: Paperback
Auteur: Anne Borsboom, Anne Woodward & Piet Steenbakkers
Druk: 1
Pagina's: 108
Taal: Engels
Verschijningsjaar: 2014
NUR:
Have I been understood? Nietzsche wrote this three times before sliding into permanent insanity. He knew he would be misunderstood 'by those not disposed and predestined' to grasp his ideas and foresaw their misuse. Indeed, an association with anti-Semitism and fascism has long clouded his work and despite general growing enthusiasm, many readers find his ideas difficult or obscure.In the arts, however, Nietzsche's ideas became almost immediately a rich source of inspiration. Artists understood him better than most philosophers. Perhaps this is hardly surprising, since Nietzsche himself was an artist - a poet, musician and visionary writer who wrapped his messages in paradoxes, and walked a tightrope between the rational and the intuitive.In 'The Art of Nietzsche' we explore Nietzsche's artistry, thereby getting an impression of the fascinating artist he truly was, while throwing new light on certain aspects of his philosophy.The accompanying music recordings contain rarely heard compositions by Nietzsche, for solo voices, violin, piano and ensembles, and some of his exquisite poems, set to music by Mahler, Delius, Orff, Webern, Rihm and Woodward.