Six of Crows
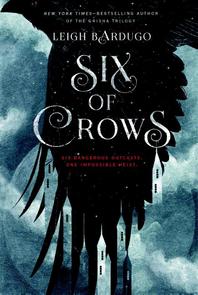 Voorzijde

Achterzijde

ISBN: 9789020637083
Uitgever: Blossom Books
Auteur: Leigh Bardugo
Pagina's: 480

SIX DANGEROUS OUTCASTS. ONE IMPOSSIBLE HEIST.
Ketterdam: a bustling hub of international trade where anything can be had for the right price - and no one knows that better than criminal prodigy Kaz Brekker. Kaz is offered a chance at a deadly heist that could make him rich beyond his wildest dreams. But he can't pull it off alone...
Six dangerous outcasts. One impossible heist. Kaz's crew is the only thing that might stand between the world and destruction - if they don't kill each other first.