The Basics of financial management- Exercises / Druk 3 (e-book)
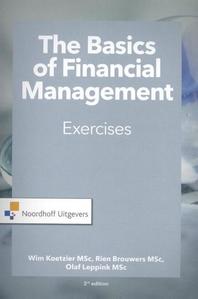 Voorzijde

Inkijkexemplaar

ISBN: 9789001889241
Uitgever: Noordhoff
Verschijningsvorm: E-book via Bookshelf
Auteur: M.P. Brouwers, W. Koetzier & O.A. Leppink
Druk: 3
Pagina's: 220
Taal: Engels
Verschijningsjaar: 2018
Categorie:
NUR:
- International edition of the popular Dutch textbook for Financial Management;
- contains new sources of finance, such as business angel, crowdfunding and credit unions;
- comes with lots of rich online materials for both students and teachers.
This is the additional exercise book of Basics of Financial Management.
Financial Management is the international edition of Basisboek Bedrijfseconomie. A perfect introductory textbook for first year students. Part 1 introduces students to the main economic concepts. The following parts offer a deeper insight in the fields of finance, finance management and accounting. Basics of Financial Management comes with a separate exercise and solution book. No prior knowledge of business economics is required.