Economics / 22th edition
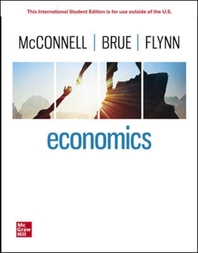 Voorzijde

ISBN: 9781260570618
Uitgever: MCGRAW HILL HIGHER EDUCATION
Verschijningsvorm: Paperback
Auteur: MCCONNELL
Druk: 22
Taal: Engels
Verschijningsjaar: 2019
NUR:
Optimize your outcomes. With McConnell/Brue/Flynn, improving outcomes has never been simpler. If given the chance to work harder or smarter, which would you choose? This product's modern approach makes learning and applying economics easier for instructors and students alike.
From real-life examples to cutting-edge learning resources, McConnell offers a student-centered learning environment that presents the subject matter in new and engaging ways. For instructors, a fully supportive teaching package does the heavy lifting so you can focus on what you love.