What Pet Should I Get?
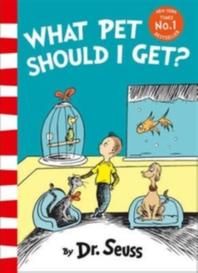 Voorzijde

Achterzijde

ISBN: 9780008183417
Uitgever: Harper Collins UK
Auteur: Seuss, Dr.

A brother and sister visit a pet shop to pick a pet, but can't decide which one to go for.Sometimes making a choice can seem impossible to a child, and What Pet...? explores how it is hard to make up your mind, but sometimes you just have to do it!The cliffhanger ending will also fire children's imaginations and provoke discussion about their own choices.A Publisher's Note at the end discusses the thrilling recent discovery of this new manuscript and illustrations, exploring Dr Seuss' creative process and the inspiration of his own life in his work.