S.m.a.k. track / druk 1
a contemporary city conversation
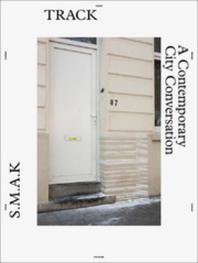 Voorzijde

Achterzijde

29,80
Met 5% studentenkorting
Voor 28,31
i
ISBN: 9789077459836
Verschijningsvorm: Paperback
Auteur: Kathleen Cagney, Lieze Eneman & Ann Hoste
Druk: 1
Pagina's: 360
NUR:
TRACK is an art experience taking place in the public and semi-public space of Ghent. It offers enriching and unexpected encounters with the city, its history and its inhabitants, stimulating reflection on urban realities and, in a wider sense, the contemporary human condition. Forty-one international artists were invited to conceive new artworks strongly rooted in the urban fabric of Ghent, but linking the local context with issues of global significance. Participants include multi-media artist John Bock, performance artist and choreographer Alexandra Bachzetsis, painter Erik van Lieshout, and visual artist Mircea Cantor, among many others.